Alan Jones reportedly plotting his comeback after being dumped by Sky News Australia​

Alan Jones was seen with producer Jake Thrupp, NSW Labor leader Chris Minns, and MP Tania Mihailuk in a private dinner at Matt Moran's ARIA restaurant in Circular Quay.

The 80-year-old broadcaster announced earlier this week that he had been 'cancelled' by the cable TV channel.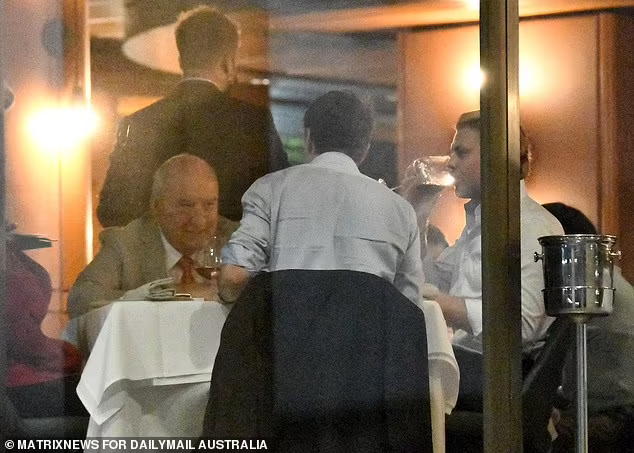 Alan in a private dinner after he departed from Sky. Photo retrieved from Daily Mail Australia.
​
The veteran commentator was spotted at Matt Moran's ARIA restaurant in Circular Quay, dining alongside Thrupp, 24, and the two state Labor MPs.

He was wearing the same grey suit, pink shirt, and salmon tie he wore for his final broadcast, and was seen smiling and having a good time with his close acquaintances.

The three enjoyed their sumptuous dinner and sipped on red wine before Jones returned to his Macquarie Street penthouse just around the corner.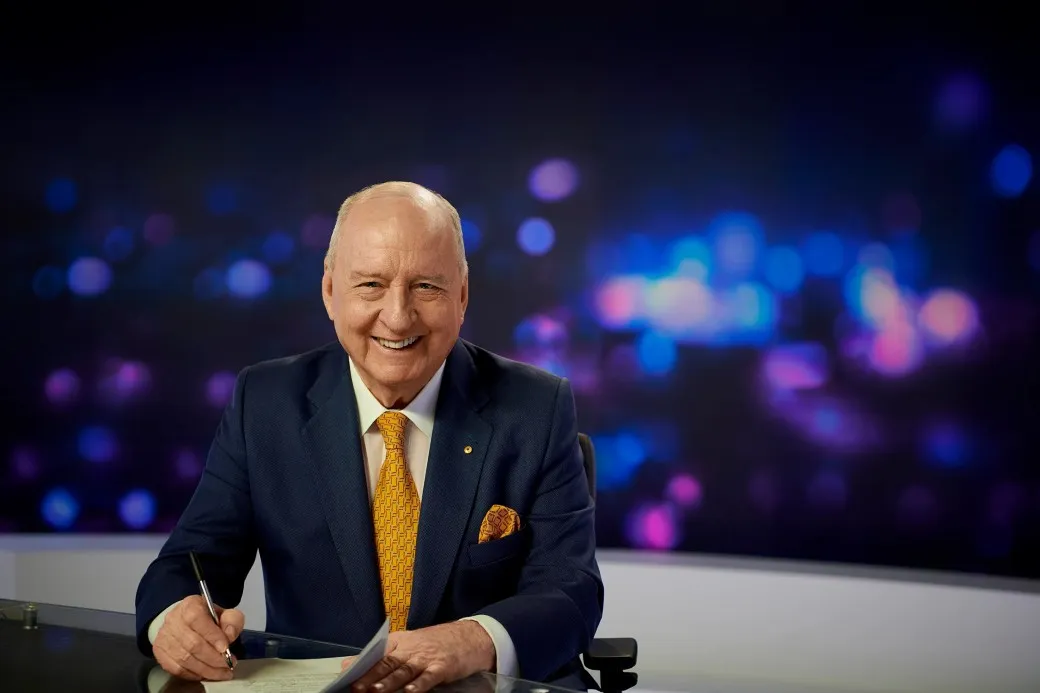 The ratings for Alan Jones' 8 pm show have been falling since he launched last year. Photo from TV Tonight.
​
Jones' last show was pre-recorded, so it barely mentioned his departure from Sky after 17 months.

It was business as usual for the broadcaster - lamenting liberal bias, vaccine mandates, and oddly decrying the lack of poetry taught in schools.

"You can still find me on my Facebook page; I ain't going away. Stay with me, and I'll still be with you," he signed off on Thursday night.

Sky News chief executive Paul Whittaker and head of programs Mark Calvert told Jones last week that despite winning his subscription TV timeslot's ratings, the executives would not be renewing his show.

Instead, they offered Jones a weekly slot on Flash, News Corp Australia's new streaming service. An insider called the proposition an 'insult' for the veteran.

"The Flash offer was an insult - Flash has 46 likes on Facebook compared to Alan's 156,000," said the insider.

The source also accused News Corp of being 'woke' by removing the host's conservative views from its TV lineup.

"This, along with the Daily Telegraph's decision to drop Alan's column, is evidence of a clear agenda to cancel right-wing voices," the source stated.

In a statement on the Sky News site, Whittaker said, "Regrettably, Alan has decided not to accept a new role that was offered to him for next year. We respect his decision and know he will be missed by many."

"Alan has contributed greatly to Sky News Australia over the years, advocating without fear or favour on the issues important to many Australians."

"His compelling commentary and views on the national debate have seen him become one of the country's most successful and influential broadcasters for close to four decades."

"I'd like to thank Alan for his commendable dedication and service to Sky News. We wish him well."

In his lengthy Facebook post, Jones accused Sky of 'cancelling' him after management axed his four-nights-a-week program.

Read his statement here:


What are your thoughts on Alan Jones' show being cancelled?