7 Amazing Kmart hacks to try for under $20

​

The COVID-19 Global Pandemic left us all with no choice but to postpone our travel plans, stay at home, and find new hobbies to keep us entertained with lockdown restrictions. Some people unlocked a love for cooking and baking, others built online businesses, and some found a passion for interior design and everything home upgrade-related.

If you're looking for ways to upgrade your place without burning a hole in your wallet, we've rounded up the latest Kmart hacks that are easy, affordable and anyone can do for under $20.

Plant stand

Trust us when we say that having plants in your home is both healthy and relaxing. We're sure the plant-lovers out there can relate. Plus, they can add a pop of colour to a boring part of your home. Isn't this a win-win situation? Facebook user Tiffany R. has shared a clever hack that received thousands of likes for its brilliant and innovative way to transform one of her home's corners into a gorgeous view. She used three $1.50 black plates from Kmart, a $5 40cm black metal pot stand, a $3.25 hairpin planter stand, and a $6 60cm black metal pot stand. She has undoubtedly created the perfect Kmart plant stands for only $18.75. She glued the materials together with Araldite glue. See the image below for the final product.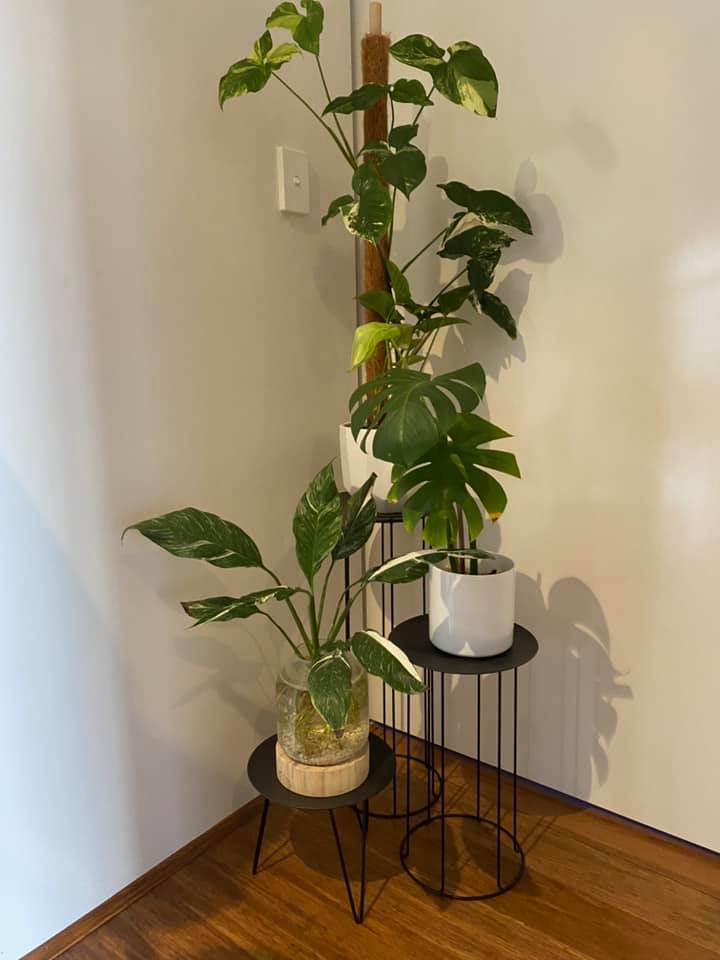 Coffee table
Who says a beautiful makeover has to be expensive? Definitely not Facebook user Jenna Q. who spent only $38 on two ribbed storage ottomans from Kmart and turned it into a chic bohemian coffee table. We've seen people buy one ottoman and re-paint it with glowing white colour and have it in their homes as a coffee table or bedside table, but we haven't seen something like this before! Jenna Q. bought bamboo garden stakes from Bunnings then glued and cut them to size so they fit around the ottoman. She already had a piece of plywood cut to her liking, which she then sanded and whitewashed. Finally, she sealed it with a varnish. It looked so good that some commenters say it was the best Kmart hack they'd ever seen and honestly, we would have to agree with them. See the image below for her final product.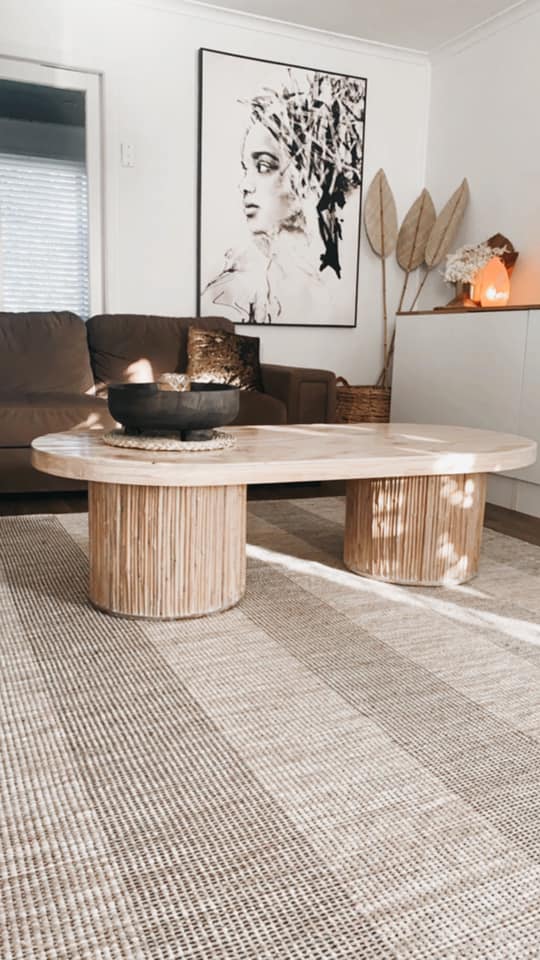 Doily rug
Who here enjoys crochet? Maybe you have made beanies, scarves, and other winter essentials, but have you ever tried crocheting a rug? Facebook User MissEllie W. has been in lockdown for quite some time, so she decided to make a doily rug out of a Kmart macrame cord. Commenters were blown away by the finished product, with some even asking if she was willing to sell her finished product! Well, there's no need to buy anything more than some $6 Kmart macrame cord yourself and begin your crochet journey. Who knows, maybe you could make a rug just as good as MissEllie W?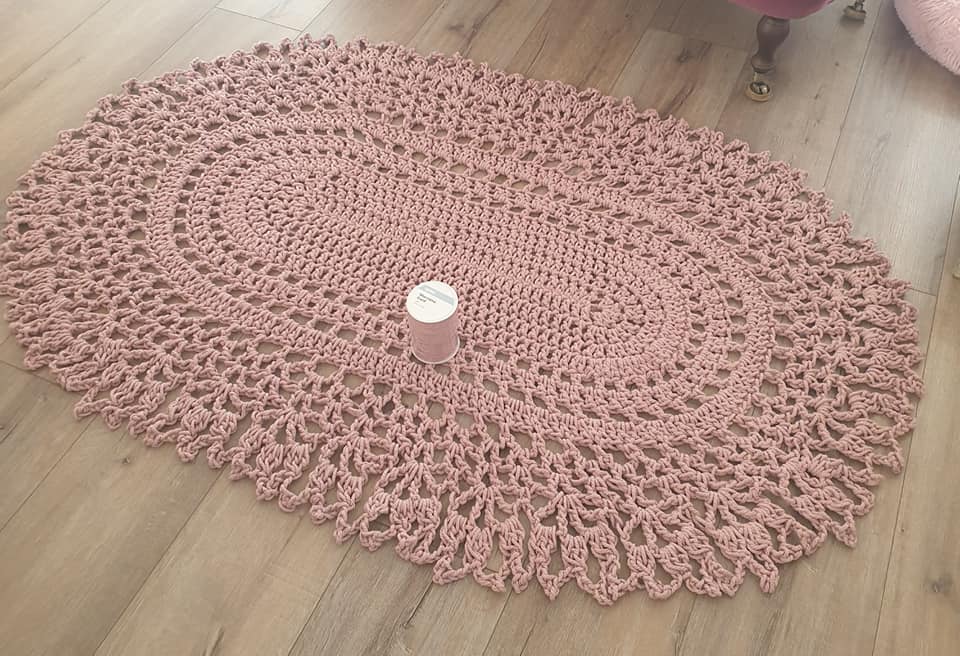 Storage solution
Many people are now crazy about organising their pantries. It's simple to organise, but it's even better if you have some of the storage solutions available at Kmart. Facebook user Rebekah R. shared how she organised her pantry using Kmart's mesh shelf which costs $4, pull out storage which costs $7, and a wire spice rack which costs $4. Commenters adored the storage hack that makes use of all of the available space pantry. Ps. Don't forget to use zip ties to keep the wire racks in place, we don't want any food falling.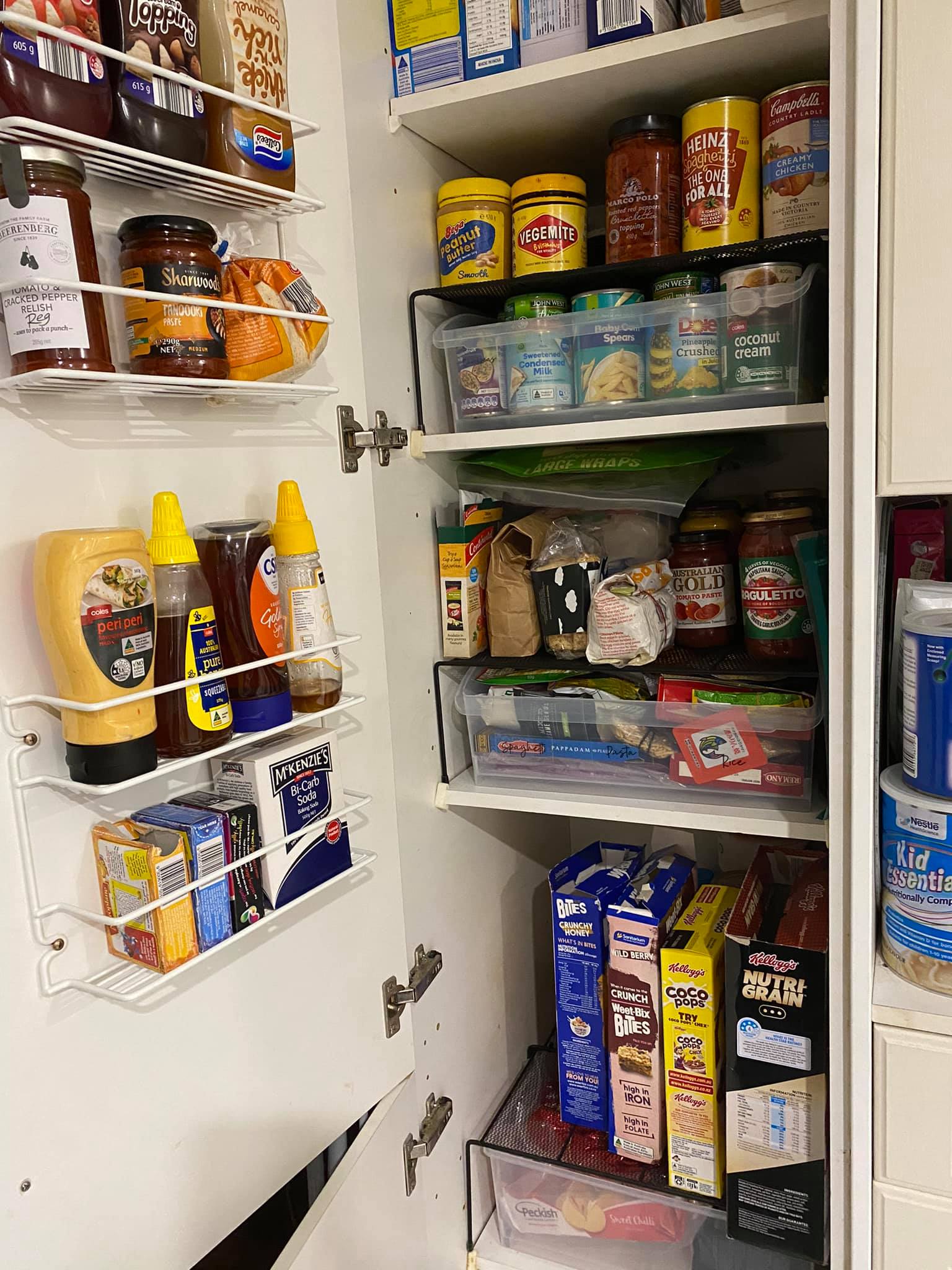 Framed print
Is your living space looking drab? If it isn't the wall paint, it could be that the wall lacks an art piece or a photograph? Kmart framed prints will add a splash of colour to your wall. These frames cost anywhere between $3 and $15. Nikki S., a Facebook user, shared a hack using the Kmart frame, but she used it as a gift for her son's birthday! How clever is that?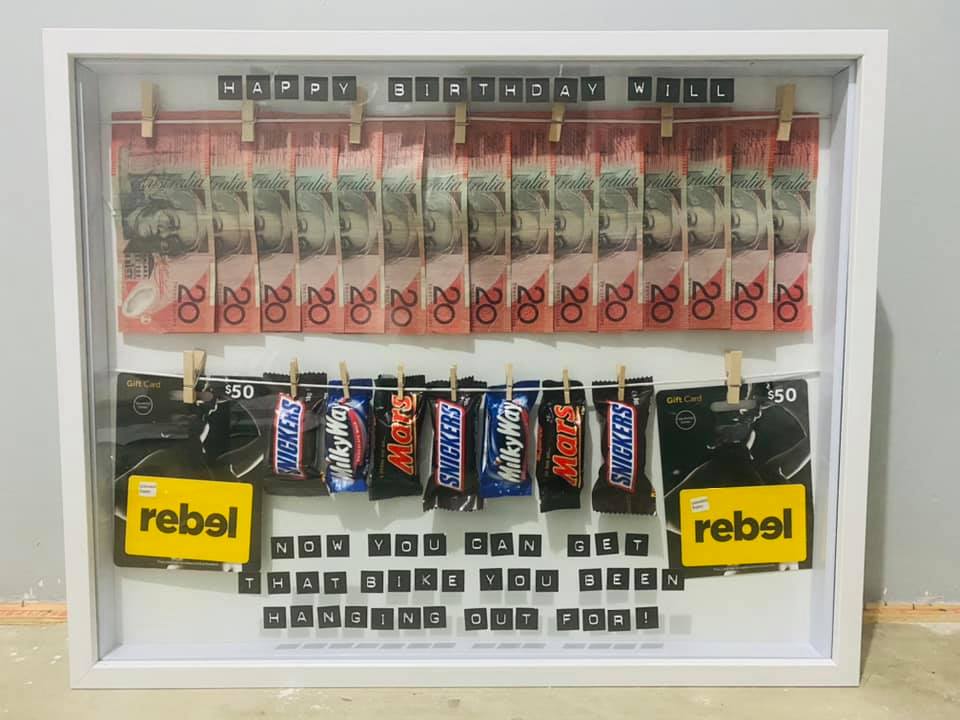 Vase
Add decorative pieces on top of your cupboards or tables using Kmart's stylish and sophisticated vases. The vases cost anywhere from $2 to $17, depending on the design. But if you want a specific colour to match the theme of your home, you could simply paint them! We recommend using an egg-shell finish paint just to give them a more matte look (if that's what you're after). Facebook user Sylvia T.has shared this hack to breathe new life into the look of an old cupboard. She added a few dried flowers in one of the vases but left the other two empty. We think the vases give an amazing, sophisticated look.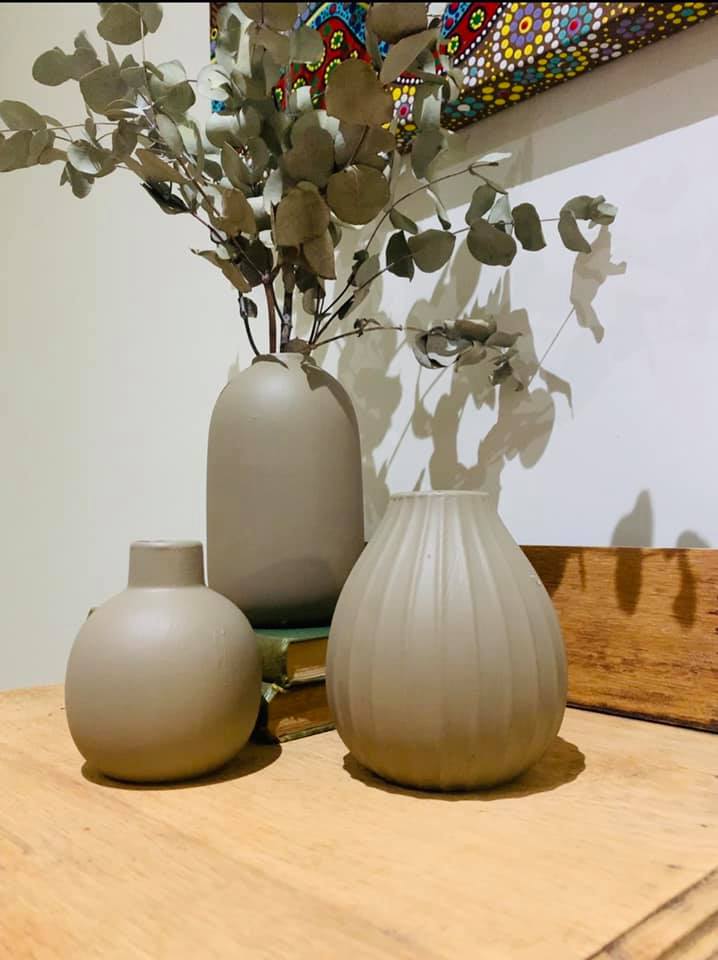 Coffee corner
If you're a coffee lover like us, you'll understand the need for a 'coffee corner' or a 'coffee station' in your home. Kristy H. shared her hack for organising her coffee pods, tea bags, canisters, spoons and sugars using Kmart's faux rattan doll wardrobe. Commenters loved the idea and also preferred the colour of the black rattan wardrobe, as they believed it gave the coffee corner a more sophisticated look. The faux rattan doll wardrobe costs only $10 and gave her room a boho vibe.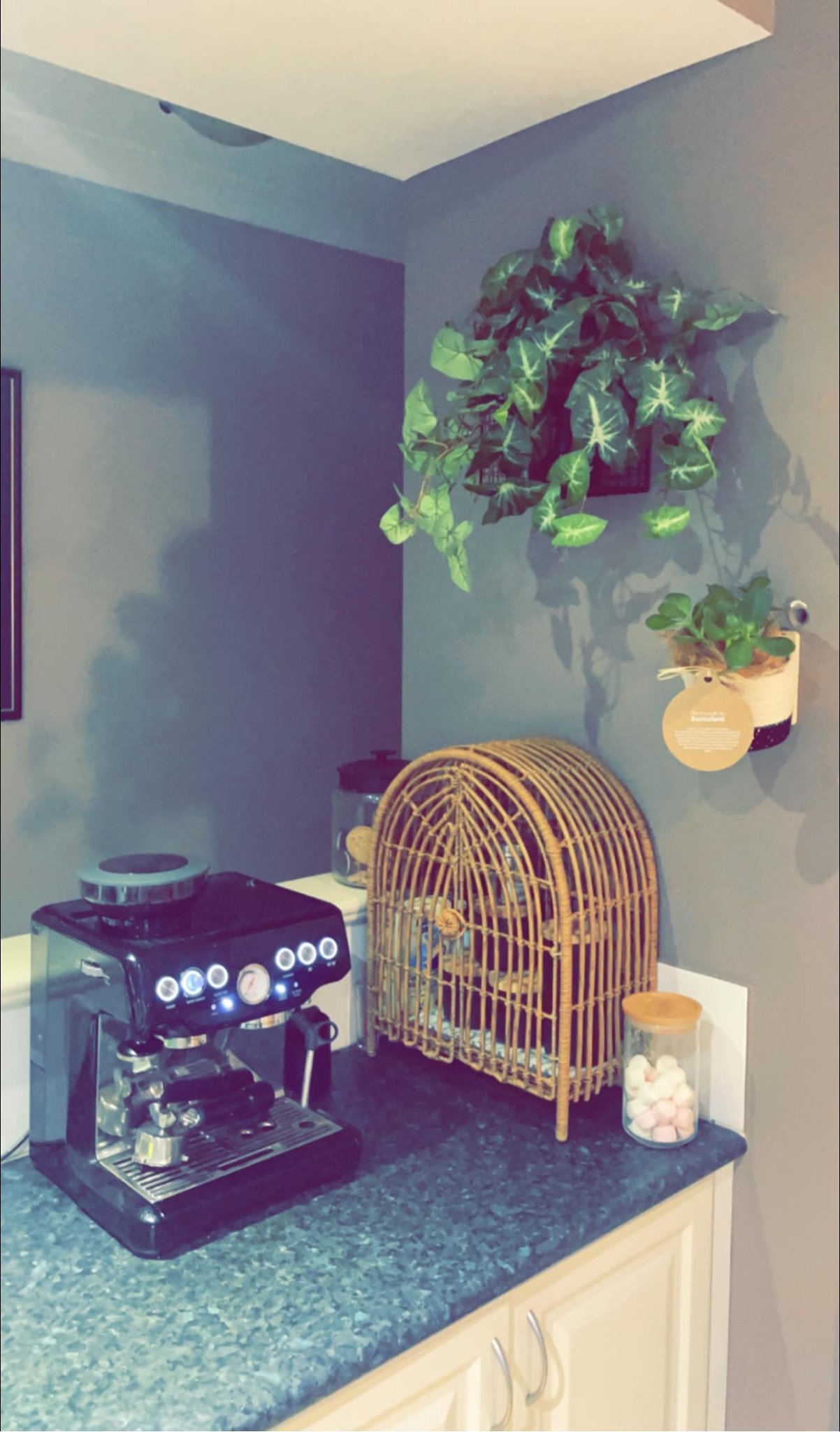 Do you like these hacks? Do you think these would be useful for a home makeover? Let us know what you think in the comments section below. If you have any hacks that you'd like to share, we'd love to hear them!
Note:
None of the links in this article are sponsored… We just really like Kmart!
​
Last edited by a moderator: